Re-Kindle Your Love of Reading While You Travel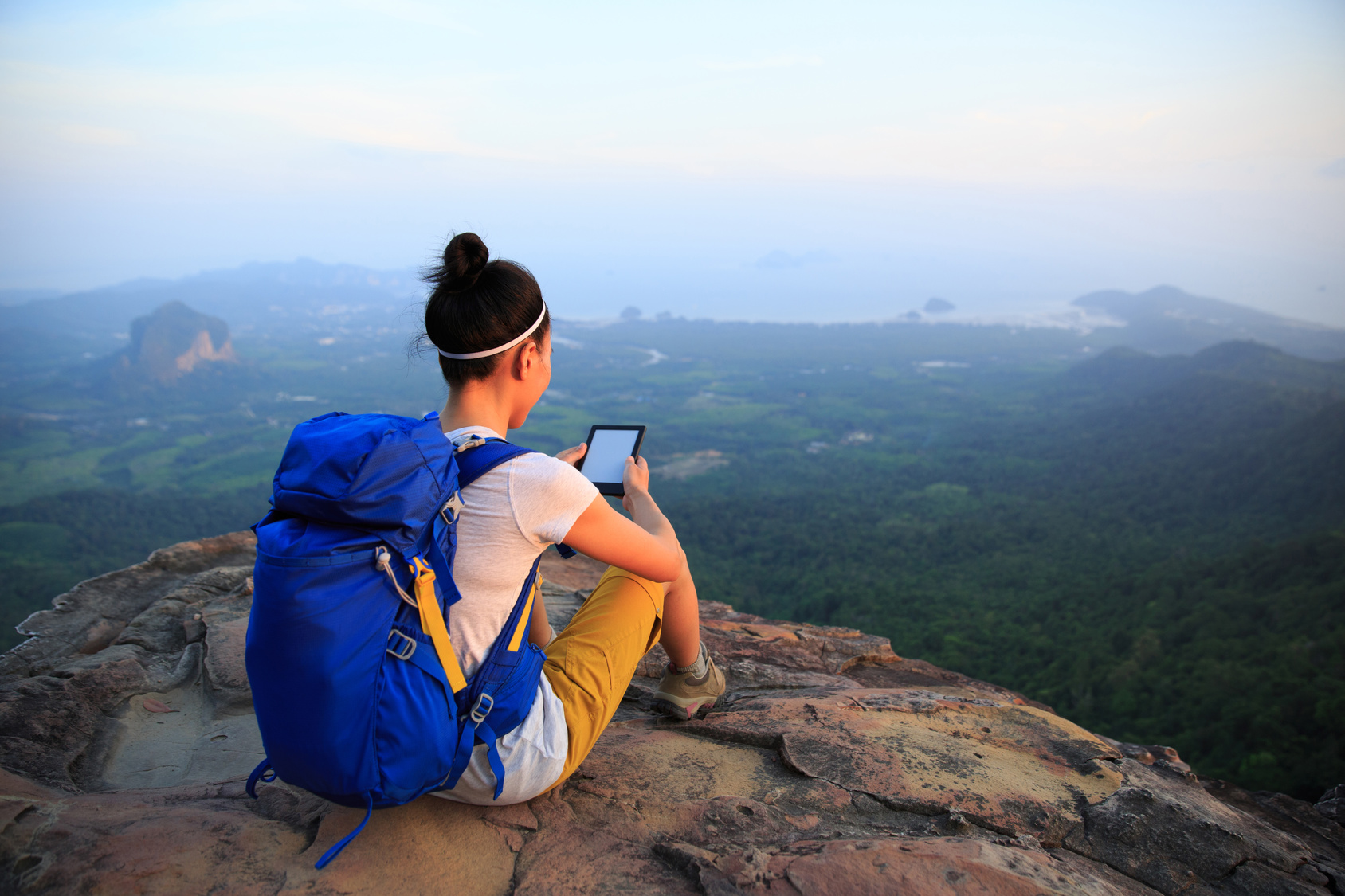 You cast a glance around the crowded train carriage. One hour into a day's cross-country journey and your fellow passengers are already looking bored. Smiling, you reach down into your backpack and pull out a sleek e-reader. You turn on your Kindle and instantly have a library of millions of books at your fingertips. Now, where to start?
The Magic of a Book
"Books are a uniquely portable magic" wrote the celebrated fiction writer, Stephen King – and I have to agree with him. When you travel with a book you carry a tiny universe around with you. There's nothing more "uniquely portable" than a Kindle; with an Amazon e-reader you can travel the globe accompanied by thousands of magical worlds just a click away.
Travelling With a Kindle
Perhaps you have never used an e-reader before and need a little convincing to put down your paperback. Here are my top three reasons to travel with a Kindle.
You're Practical: I like to travel light and when travelling with an e-reader I can indulge in old favourites as well as new discoveries. They are great for backpackers as they can be slipped easily into the smallest spaces.
You're a Culture Vulture: If you love soaking up the atmosphere and seeking out native authors and poets, then reading more can help you totally immerse yourself in a culture. Why not tackle Salman Rushdie's Midnight's Children whilst exploring India?
Always Have A Good Read: Keep your Kindle charged and you'll always have a book. Download the latest release from your favourite author and keep up-to-date with your usual magazines and newspapers from half way across the world.
Choosing a Kindle
Just over a decade ago if you were taking a book on holiday your choice was paper or paper. Thanks to the e-reader we now have so many options it can be overwhelming. Don't panic! Here are the best models for travelling bookworms.
The Paperwhite: If you plan on taking a smartphone on your trip, then the Paperwhite provides everything else you need. This model is great for reading outside and in the dark as it has reduced screen glare and an inbuilt back-light. With impressive battery life, this model is the best e-reader out there.
The Fire HD 8: This model is a good all-rounder. A multi-purpose travel device with decent battery life, it is available in a range of screen sizes and is inexpensive. It's a great option if you plan on leaving your other tech at home.
The Oasis: This is the most expensive option, but I can't wait to get my hands on one. It is very lightweight – perfect for travelling hand luggage only. The smart design, with a self-charging cover, gives you months of battery life and there are front-mounted lights, ideal for reading under the stars.
If you're considering going on holiday with your new favourite gadget, travel insurance is a must. Our gadget travel insurance can cover your essential tech for just a few pennies per day. We cover liquid damage, theft and accidental damage and have a range of options to suit you. Just in case the worst does happen, check out our gadget travel insurance now.