4 Apps Every Hardcore Traveller Needs On Their Phone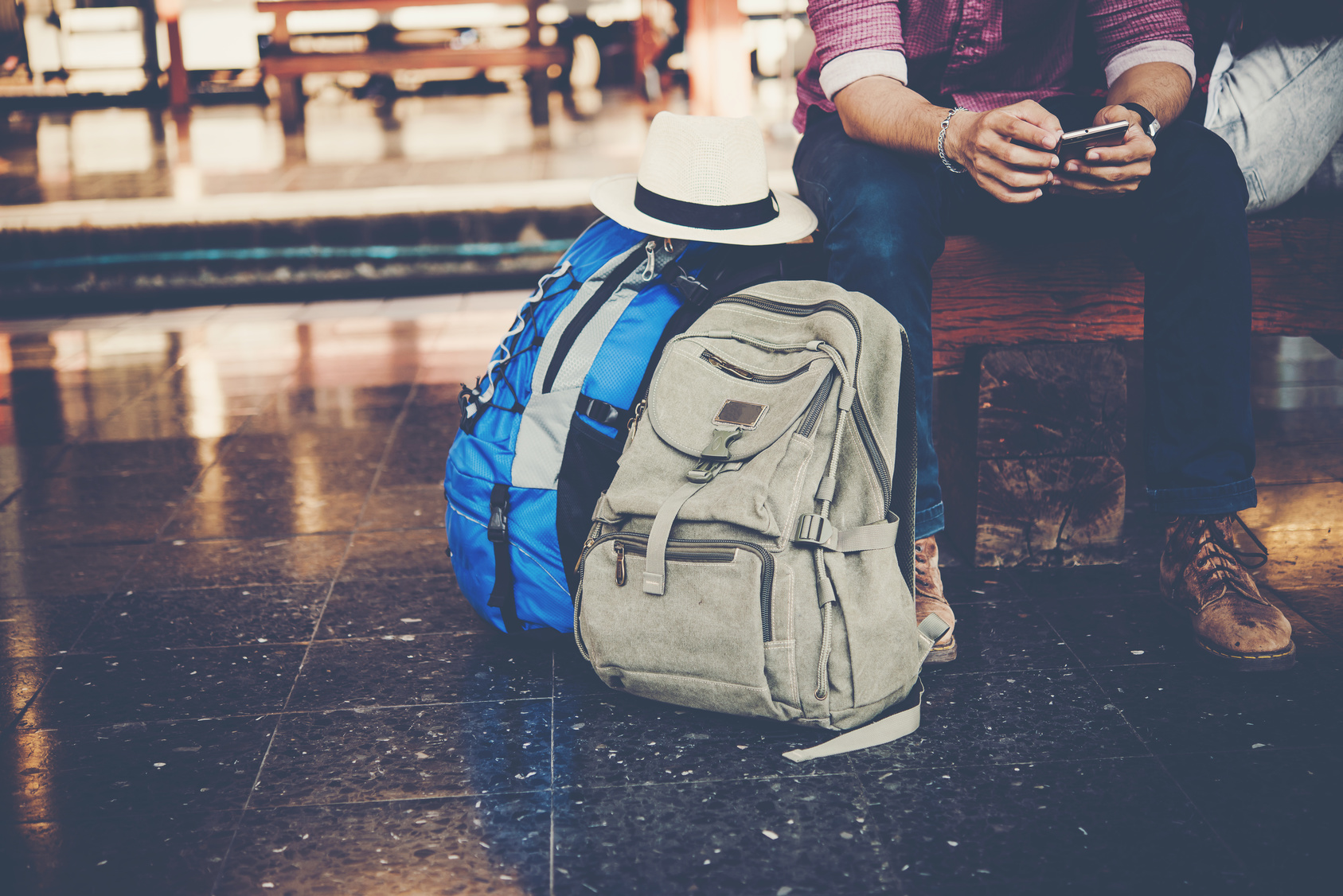 It's your third week travelling round India. From crowded trains to rattling buses, you've experienced every form of transport, you've eaten incredible street food, and been drenched by the monsoon rains. It's just you, your trusty backpack, and your one piece of tech – a smartphone. You don't need anything else, all you require is a few useful applications and enough socks to last another week!
App-solutely Perfect Apps
Here is my handy guide to the must-have apps for globetrotting backpackers. Thanks to incredible technology, many of us now rely on our phones for everything, from photography to navigation, but they can always do more for you. Backpacker travel insurance is a necessity when travelling with important gadgets – check out what Let's Go Insure can do for you at the end of this guide.
Packpoint
The creators of Packpoint have released the ideal product for reluctant packers who love adventures but not organisation. Simply plug in all the locations you'll be hitting up during your trip, as well as the activities you have planned, and the app will generate a packing list specifically for you. Packpoint will also give you a heads up on the weather at your destination, so you won't be caught out. Whether you're planning on skiing in France or snorkelling in the Caribbean, Packpoint has you covered.
App in the Air
App in the Air is a must-have for first time flyers as well as veteran world travellers. Syncing with your email account, the app pulls together all the vital information for your flights including flight numbers, times, updates, gate numbers and even loyalty program information. Great for when you're in a new airport, App in the Air has maps and travellers' tips including WiFi spots and top restaurants. Best of all, this nifty app works offline.
Circa
For those who love to keep in touch whilst globetrotting, Circa is a revelation. Using gorgeous graphics, the app presents the various times zones around the world. Perfect for when you've been hopping across time zones and have lost all sense of reality! It also lets you know when people are likely to be awake – ideal for that long over-due Skype call home.
Been
If you're anything like my friends, you've been to so many places it can be hard to keep track. Once the travel bug bites, adventure is always calling your name. It can be great fun to log where you've been; the app Been helps you do just that. Once you tell Been the places you've visited it can give you awesome statistics, such as the percentage of the world you've visited, and you can share your maps on social media and with friends.
Before you head off on your adventure, take out backpacker travel insurance. Let's Go Insure can cover your travels, whether it's a few months in Europe or a year-long, round-the-world extravaganza! Our backpacker travel insurance covers accidents, medical expenses and – most importantly – your favourite gadgets. Claiming is really simple, so you can get a phone back in your hands in no time.