Liveaboard Diving: Go Off the Beaten Wave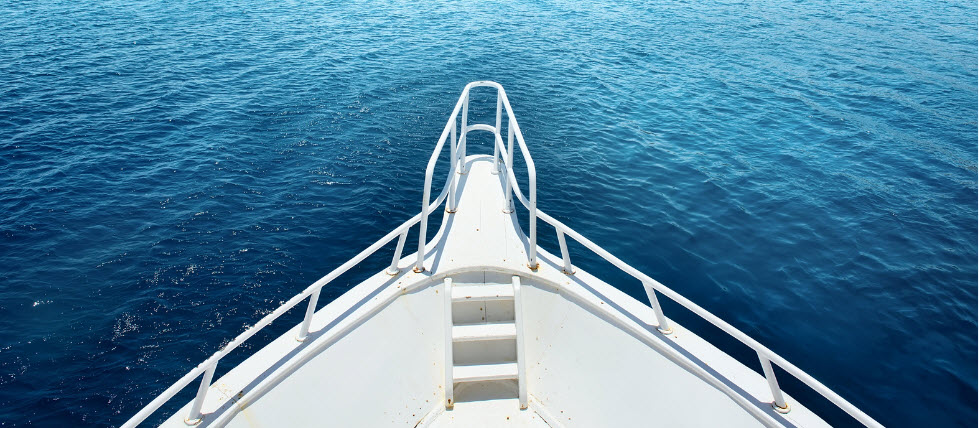 Imagine waking up surrounded by sparkling blue waters, miles away from the nearest land. You are free to spend the whole day indulging in your true passion, diving. From manta rays to humpback whales, the day ahead is full of exciting experiences and new wonders. In the evening you relax alongside likeminded people, discussing the day's adventures over freshly prepared food as the sun sets.
"We got no troubles…under the sea". The Little Mermaid's Sebastien certainly had something right! I know many of you are enthusiastic divers, preferring to don a mask and flippers than sunglasses and sandals. Diving into the depths of the ocean is certainly more exciting than lazing on a deckchair!
Why You Should Go Liveaboard Diving
If you are a keen diver, you should definitely consider a liveaboard trip. You stay on board a comfortable, well-equipped boat where accommodation, meals and snacks are taken care of. This leaves more time for doing what you love best. Most liveaboards offer their guests 3 or 4 dives a day, doing most of the travelling at night to save time. You can visit sites that no day-trip could ever reach, find untouched, unexplored locations explored only by a few other divers. There are trips available for any budget, from unassuming backpacker trips to luxury onboard spas and cinemas.
Where to Go!          
So, I've convinced you that your next diving trip should be a liveaboard – but where to go? Here are three amazing locations, each with something unique to offer for people who live by the mantra: eat, sleep, dive, repeat.
Komodo: A year-round diving location, Komodo offers some of the best drift diving in Indonesia. You'll discover whitetip and grey reef sharks as well as manta rays near the sandy banks and bright reefs of Komodo National Park. Don't miss the Makassar Reef where you can rest on the ocean floor watching manta rays play.
Cuba: One of the best things about liveaboards in the Caribbean is the speed and convenience with which you can move from one location to another. The Jardines de la Reina, a mangrove labyrinth in Cuba, is only accessible to those diving from a liveaboard. The best diving is outside of hurricane season between December and May.
Socorro Islands: The Socorro Island in Mexico, a UNESCO World Heritage site, offer the dedicated diver hammerhead sharks, humpback whales and manta rays. You'll need to travel 24 hours just to reach the site and liveaboards last 8 to 10 nights here. You can dive from November to May in calm seas and, if you're lucky, you will get to meet the friendly local dolphins known for their curiosity.
Dive insurance is essential to anyone wanting to go that little bit deeper. We don't want to hold you back with shallow dives, so our dive insurance covers scuba diving up to 40 metres as well as damage to equipment. Get dive insurance with us and jump in to adventure with peace of mind.