This Girl Can: Cassie De Pecol's Epic Adventure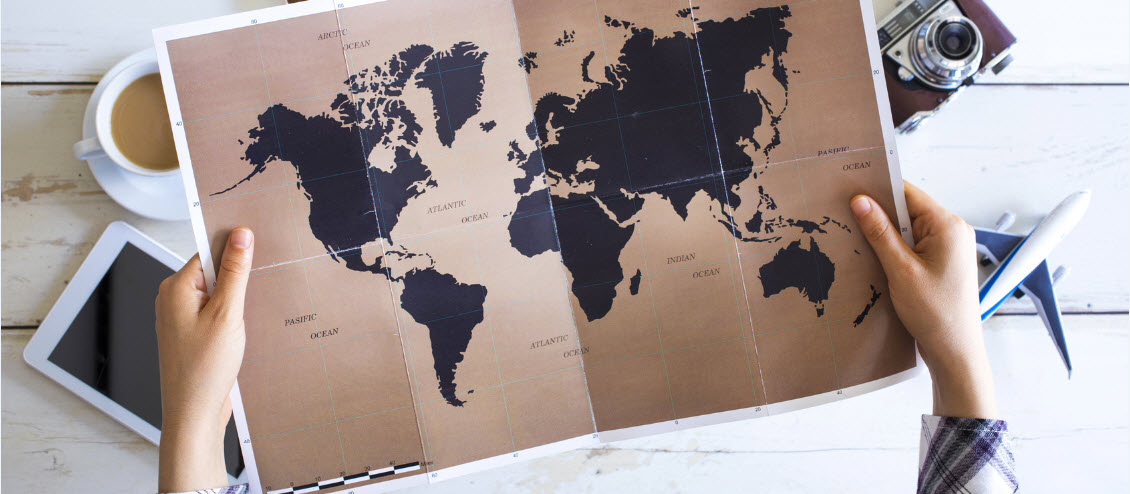 We've all dreamt of making an epic trip across the world. Perhaps your dream is hiking in the Himalayas, diving in the Caribbean or completing a classic American road trip. Can you imagine how you would feel living that dream? Today I'm learning all about an incredible woman who experienced a life-changing journey in the name of world peace.
Record Breaking Travel
Cassie De Pecol was born in Connecticut in 1989. After graduating university, she travelled around Europe for two years, worked in Bolivia as a foreign aid intern and in Ecuador at an eco-hotel. When she returned home she tried to settle down to an ordinary day job but found it unfulfilling. Wanting to do something meaningful, she began planning Expedition 196, an ambitious journey across the globe which would see her visit all 193 Sovereign Nations along with Taiwan, Kosovo and Palestine. She wanted to complete this journey in record time, becoming the 'Fastest Person to Travel All Sovereign Nations'.
Expedition 196: The Journey
Cassie planned her journey intensely over a period of a year and a half. However, all her bookings were made last minute – including flights – so she was never delayed by cancelled flights or unexpected changes. She used services many of us are familiar with such as TripAdvisor and Airbnb as she went along.
Cassie set off on her journey in July of 2015. The adventure was funded almost wholly by sponsors keen to support her mission to spread Peace through Tourism. She spent only a couple of days in each country before moving on, determined to set a brand-new world record. Fortunately, she got through most of her travelling safely, although she had a few scary moments, such as a hold up in Lima, Peru and having to pay a bribe in the Congo for not having all her medical records with her.
Cassie completed the epic trip on 2 February 2017 meaning that she travelled to 196 countries in under two years and earned herself the world record. If that's not inspiring, what is?!
Peace Through Tourism
Cassie's motivation was undeniably her love of travelling. However, she had another reason for the epic voyage. Cassie was travelling as a 'Peace Ambassador' and Global Citizen of the International Institute of Peace Through Tourism. Her goal was to promote Peace Through Sustainable Tourism by talking to people about ways in which sustainable tourism can have a positive impact on the world.
On her travels Cassie spoke to 16,000 students across 40 countries as well as important local officials about initiatives such as Pack for a Purpose – tourists bringing much needed supplies with them on holiday for local schools, for example. She also championed sustainable hotels which support their local communities and help tourists better understand different cultures.
Why not start your own epic adventure? All it takes is a single trip. Travel insurance is essential for any would-be adventure-seekers. Check out our single trip travel insurance, perfect for anyone taking one or two journeys this year. If you're planning way more than a single trip, travel insurance for all sorts of adventures can be found on our site!